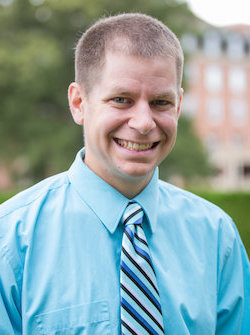 The most important thing is a person. A person who incites your curiosity and feeds your curiosity; and machines cannot do that in the same way that people can." – Steve Jobs

Teaching is one of the highest callings we can hope for in this life: the opportunity to pass on what we know to future generations so they might build on it and create a better world. With technology infusing new opportunities and challenges into every aspect of our lives, simply standing in the front of a classroom and reading from a set of PowerPoints is not only a poor use of the instructor's time but often a poor shadow, like one seen through a mirror dimly, of what effective instruction can really be. Teachers at every level of education from preschool to graduate school have incredible tools at their disposal to engage their students, design compelling assignments, help them work together to solve problems, and work at a level at which our forebears in decades gone by could only picture in their minds' eye. At Oklahoma State University I work with a small dedicated team to help our faculty learn to be better teachers not just through the use of technology, but through engaging instructional practices that move beyond showing slides and handing out multiple-choice tests. My team and I design training programs ranging from one-on-one kinesthetic sessions to six-week classes that explore the scholarship of teaching and learning as well as how to leverage the power of online instruction for maximum student engagement.
The following pages contain a sample of my work at OSU's Institute for Teaching and Learning Excellence as well as a selection of articles, videos, and assignments that represent my career as a teacher. Also included here is a collection of artifacts from my Educational Technology master's degree program.  These artifacts represent the core projects and assignments in each class that contributed to my understanding of the theory, design, and practice of educational technology.  In many cases, these projects allowed me to demonstrate my understanding of these concepts as well in a very real and practical way.