As a scholar-practitioner who is involved in many aspects of faculty development, instructional design, and video production I occupy a unique place in the Educational Technology landscape. As an instructional designer I know and understand the research behind how students learn and what teachers can do to design effective and engaging lessons in the classroom.
I wear many hats at Oklahoma State University's Institute for Teaching and Learning Excellence, and combine elements of teaching, instructional design, educational technology, and even computer technical support into a role that impacts virtually all aspects of our campus. I am also a faculty member at OSU's Spears School of Business where I have been teaching a Project Management class every semester since the fall of 2014. My unique skillset allows me to combine skills like video production, public speaking, graphic design, and team building to serve professors, department heads, graduate students, and even undergrads in order to advance our school's core mission of Education, Research, and Service.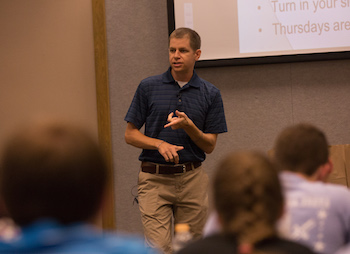 I work with a small, dedicated team of instructional designers and support personnel to help our faculty learn to be better teachers not just through the use of technology, but through engaging instructional practices that move beyond showing slides and handing out multiple-choice tests. My team and I design training programs ranging from one-on-one kinesthetic sessions to six-week classes that explore the scholarship of teaching and learning as well as how to leverage the power of online instruction for maximum student engagement.
My History
Following my graduation from the University of Nebraska-Lincoln in June 2004 where I earned a Bachelor of Science in Language Arts Education, I took a teaching position at Meadow Creek Christian School in Andover, Minnesota. During my first three years of teaching I instructed a variety of courses including classes in computer-based multimedia and web design. I also served on the school's Technology Advisory Committee during my third year at which point we recommended to the school board that the school purchase a portable computer lab consisting of 30 MacBook computers and a special cart to transport them around the school. I was also asked to serve as the K-12 computer instructor, so my fourth year of teaching I was in charge of creating and administering curriculum to students at all grade levels. It was then that I learned firsthand just how quickly young people can absorb and understand technology, and I realized many times that my instruction was like lighting a firecracker–I would show students basic concepts, and they would explode with creativity, taking my instruction and building on it in ways I would have never imagined.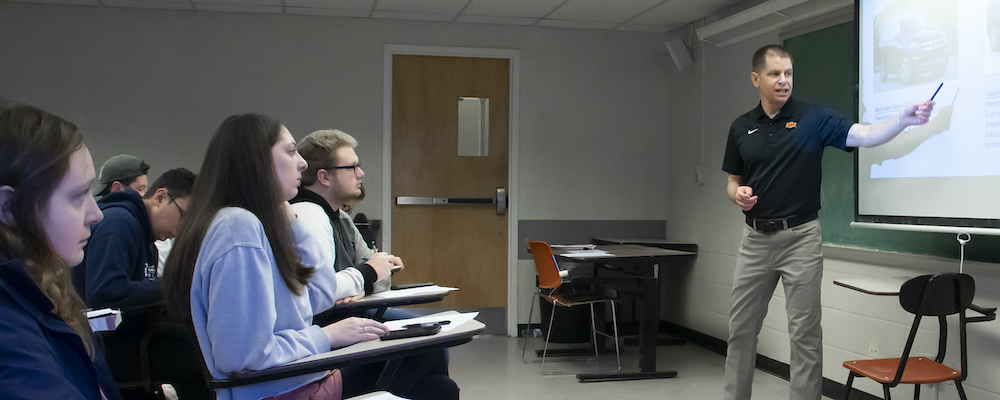 In the summer of 2009 my wife and I moved to Stillwater, Oklahoma where I took a job at the Center for Executive and Professional Development at Oklahoma State University's Spears School of Business. My primary responsibilities were recording and managing online video content for over 100 graduate and undergraduate courses. I was instrumental in upgrading our in-house recording studio from a desk with a webcam to a full HD broadcast quality studio. I also used software such as Camtasia, Premiere, After Effects, Dreamweaver, Fireworks, Photoshop, and various other multimedia editing programs in order to produce high-quality online content for the distance learning instructors. My duties also involved responding to support requests from faculty and students as well as training faculty in how to use audio and video equipment in their classrooms. In addition to my daily responsibilities with the distance learning program I also managed audio and video for the conferences we hosted throughout the year such as the Tulsa Business Forums and Executive Management Briefings.
In 2013 I joined the staff at OSU's Institute for Teaching and Learning Excellence where I continue to work supporting our faculty, graduate teaching assistants, and staff members in a variety of ways including instructional design, educational technology, one-on-one consultations, six-week courses, webinars, and workshops. I also help administer the Canvas Learning Management System used by the entire OSU A&M system, and work with a team of individuals to create training materials, respond to support requests, and do one-on-one sessions with faculty and graduate teaching assistants who need a little more instruction.
The following pages contain samples of work from my career that illustrate the breadth, depth, and variety of skills that I have to help me serve those around me at Oklahoma State University as well as the rest of the world.